About The ERICADE Radio Network
The last true tracker music broadcaster
What kind of radio is this?
Short answer: synthwave, chiptunes, tracked music and retro electro. Please enjoy a trip down memory lane.
Longer answer: If you want to understand what this station is about, consider the following story:
"It was another time", as they use to say to excuse or accept bad stuff. But this was not the case with the old classic home computers of the 80s and 90s. This was a time of wonder and trying to do with the limited resources that was available. A whole generation learned Basic and then some struggled with assembly language. A new breed of graphics artists, musicians, programmers and authors used the computers of the time as a platform of development. This is off course how it is even today, but it was here where it started. We've asked ourselves many questions in order to understand what the revolution would mean for us: the users, the programmers and the hackers of the day.
One final question remains: my god, has it been this long?
Yes, in fact it has! The Amiga came into this world in 1985, and that's 35 years ago in 2020. The original Soundtracker was a commercial application that emerged in the 80s, and spawned a revolution all by itself. It allowed anyone to create songs with sampled music requiring almost no experience. Soundtracker was quickly outmaneuvered by a lot of Shareware clones like Noisetracker and Startrekker to name a few. And suddenly music came streaming out of Paula, the only soundcard/chip the Amiga ever had or needed. Then came the PC and added more channels and better samplers, suddenly we had Impulsetracker, Fasttracker and various other fantastic tools to make the music the artist created even more magic.
And now, you can hear the fruit of their labor. Tunes, mostly sampled, that brings back the many talents fostered by the home computer revolution we just talked about.
How did this "tracker music" thing get started?
When Karsten Obarsky wrote his software "the ultimate soundtracker", he could not have guess what he just set in motion. The year was 1987 and the Amiga was that HOT computer everyone want. Alas, his software never sold well and the format was stolen by others. And as unfair as it may be, they succeeded where he did not.
The journey was long, but today we have everything from old school Protracker for the Amiga to Impulsetracker firing on all 64 cylinders. Tracked music has come a long way.
Who is DJ Daemon
Me? Just an old man with the old world blues and a history in community broadcasting. Yet again I sit in front of the microphone and present you the wonderful tracked music of yesterday and today.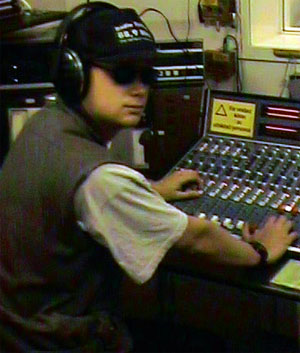 Me in 1997.
Amiga geek very-ordinaire, Erik Zalitis, formerly known as Daemon hosts the 24/7 show that takes you back 30 years to the days of home computers, BBSes and music made on the Amiga, Atari and PC.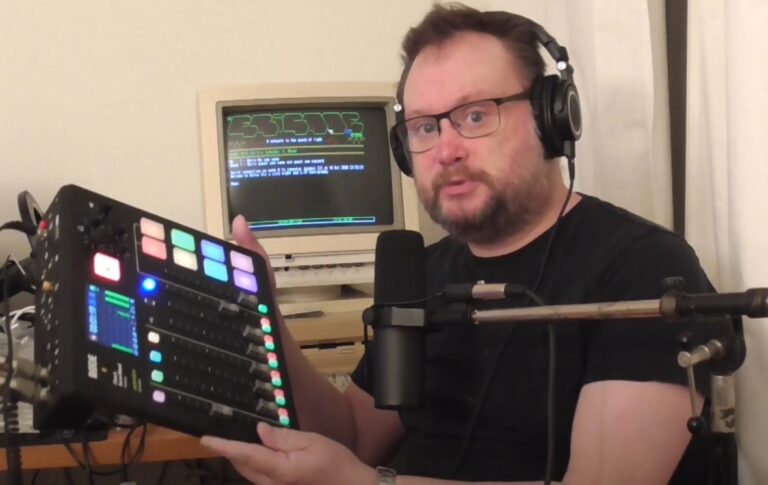 Me in 2022.
Why did you create a radio station?
Crazy story, really. Here it is!