Stream 2: The best of ericade.radio
The tracks, the stories, the demo parties, the top lists!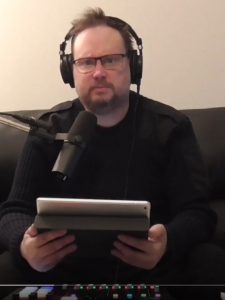 With well over 90 episodes, the podcast provides hours of entertainment, interviews, demo party toplists and funny stories from a retro past. So it was clear that it had to get its own station. The best of of ericade.radio plays all episodes of the podcast, all our special shows and reruns of live broadcasts. It's a real station now with world news from Feature Story News on the top of the hour during weekdays.
It's there for your enjoyment and can be heard by clicking "Listen now" on the topmost right corner of the site (Or the play arrow on the bottom of the screen if you're on a mobile phone). For other ways to enjoy it, try the "
How to listen
" link.
This is the station that mixes stories, interviews and great tracked music into hours of a good listening experience. If you work while listening, we got you covered with news from Feature Story News on the top of the hour, during the work week.
Every week adds at a minimum one hour of new programming.
---
Read more
---
Podcast of previous episodes
---
---
Stream 2: The best of ericade.radio crew
---
---