Stream 2: The best of ericade.radio
The tracks, the stories, the demo parties, the top lists!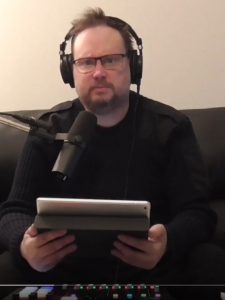 With well over 70 episodes, the podcast provides hours of entertainment, interviews, demo party toplists and funny stories from a retro past. So it was clear that it had to get its own station. The best of of ericade.radio plays all episodes of the podcast, all our special shows and reruns of live broadcasts. It's a real station now with world news from Feature Story News on the top of the hour during weekdays.
It's there for your enjoyment and can be heard by clicking "Listen now" on the topmost right corner of the site (Or the play arrow on the bottom of the screen if you're on a mobile phone). For other ways to enjoy it, try the "
How to listen
" link.
So, why this extra station? It's just a thing I made as an emergency broadcast feature. It would go on the air if the main system failed. This was later fixed in another, better way. So, this is now a station. It may not be the flag ship, but a nice rerun-channel that tells stories rather than just playing music. And if you grow tired of my voice, just switch to the main station and enjoy hours of great music uninterrupted.
---
Read more
---
Podcast of previous episodes
---
---
Stream 2: The best of ericade.radio crew
---
---