72. 8!ghtBM on every chart – Flashback, tracks from the past
The ERICADE Radio Network 2022-01-22
For this weeks' episode, we look into the creative works of elusive artist E!ghtBM, which we don't know so much about, really. But his music speaks volumes of his talent. DJ Daemon delves into the most popular among his compositions and comments on them as well.
00:00 ericade.radio – Time for another episode of Flashback – Tracks from the past
00:06 DJ Daemon: I've covered many demo parties during the last year, and one thing that always instills me with hope is when I see the name E!ghtBM in the list of competitors. Today, we give you a whole hour of his music, most of the songs unheard on this station. Let's roll.
E!ghtBM – Hey santa! squeeze your fat white ass down that chimney tonight
00:28 E!ghtBM – Hey santa! squeeze your fat white ass down that chimney tonight
02:24 DJ Daemon: Christmas is over, but this had to be the first song any way, as it's a cool tune and done as a four track Amiga-tune. Released on the 19th december and its got 3rd place in the Forndata 2020 competition. We will talk about the artist in a few minutes, but we must go on with the next tune. Andromeda survivors, a soft tune that picks up tempo. It may only have reached place 9 in the Outline 2021 competition, but still show case his skills and acumen. I totally missed this one, but it has now been rectified. Nice use of Fasttracker.
03:15 E!ghtBM – Andromeda survivors
08:01 DJ Daemon: So, what do we know about the artist? He is Polish and his real surname or givenname is most likely Marcin. He is credited with 35 releases by DemoZoo and seems to have become active in the scene during 2019. Next up is Blackcurrant magic. It hit place 7 on the 28th of September in the Flash party 2019 tracked music competition. The title sounds like the name of an eastern European brand of really horrible alcohol, but it's instead a very jumpy tune with a serious chip-tune quality to it.
08:51 E!ghtBM – Blackcurrant magic
11:34 DJ Daemon: Last song was done with FastTracker, and so is the next one. It's called Beyond the sunshine and got to fifth place in the DEMOSPLASH 2019 freestyle audio competition. It was released on the 9th of November that year. A driven tune with a slow start that builds up speed. Kinda what we expect from many of his tunes.
11:59 E!ghtBM – Beyond the sunshine
15:54 DJ Daemon: We need to get back to the more jumpy cuteness of a really good Amiga four channel tracker mod, and this is done with Tove Jansson's groove. Here E!ghtBM references Finnish/Swedish childrens book author Tove Jansson, most famous for her stories about the Moomin-trolls. It got to second place in the Gubbdata 2019 competition and was released on the 29th of June that year.
16:26 E!ghtBM – Tove Jansson's groove
18:33 DJ Daemon: Let's slow the tempo down quite a bit, and it's easily done with E!ghtBM's "Sunday room full of stars". It was released on the 22nd of February in the Chaos constructions 2020 winter invitation music competition and landed on 2nd place with it's Fasttracker goodness.
18:57 E!ghtBM – Sunday room full of stars
21:46 DJ Daemon: Time to dance in front of your radio or computer? Sure, why not? Polarstern brutalism give you heavy beats and soft chord and is not really what you may expect from him. But is executed well and makes good use of Fasttracker.
22:06 E!ghtBM – Polarstern Brutalism
26:01 DJ Daemon: Ok, now we must go for a little bit more funky feeling with The university of the 90s (8bits party version) hat has E!ghtBM exploring a cooler style of tracker music. 2nd place in the Outline 2019 oldschool music competiton. It shows what the not so humble Amiga mod-format can do and was released on the 1st of June.
26:32 E!ghtBM – The university of the 90s (8bits party version)
28:06 DJ Daemon: Can we get enough of the cool, funky style? Nooooo! Not happening. Here is Stay cool, Daddy-O. Fasttracker off course and it got 2nd place in the Assembly 2020 winter tracked music competition. Released on the 22nd of February.
28:27 E!ghtBM – Stay cool, Daddy-O
30:55 DJ Daemon: Take to the skies with Lilienthal's Aparatum, which probably is a reference Otto Lilienthal, an early inventor in the history of aviation. It's a tune sounding very E!ghtBM with his signature style of composition. It's the murder weapon that killed its way to the 8th place in the Syntax 2020 tracked music competition as it was released on the 28th of November that year. Upbeat, a bit heavy and with a perky shimmer to it. Dance to it, I dare you!
31:33 E!ghtBM – Lilienthals aparatum
34:10 DJ Daemon: Same, same, but different. Next up is System Override, where E!ghtBM keeps the tempo going in a track released on the 9th of June in the Flashback 2019 tracked competition. Now you should know that his tool of choice is Fasttracker.
34:32 E!ghtBM – System override
36:53 DJ Daemon: This one is a bit on the weird side as it has vocals and is a classic Amiga 4 channels module. Summertime with Kimberly is well spent time and a pretty heavy construct that crashed into place 7 in the Flash party 2019 music competition on the 28th of September. No surprise here: it starts slowly and then builds up tempo. I love hearing this being done for everyone favourite girl friend, the Amiga.
37:27 E!ghtBM – Summer with Kimberly
41:16 DJ Daemon: The last of our new tunes for this station brutally enters the stage: Transformata 137. It's a techno style tune with a very crushing style and driven tempo. It may be the road less travelled for E!ghtBM, but he moves down that road with style and precision. It was a well deserved first place in the Xenium tracked msx competiton and was released on the 31st of August. Warning for explicit language in this Fasttracker tune.
41:53 E!ghtBM – Transformata 137
45:02 DJ Daemon: For the rest of the hour: E!ghtBMs tunes already on this station. So, what do I think of the artist? Here presented in bullet points: E!ghtBM, according to me:
• Deserves to be at the top of the chart in the compos.
• In the places he gets to, receives a bit of an undeserved under-appreciation.
• Is consistently great and varies his style a bit.
• A Fasttracker-expert which makes Amiga modules sound great again.
• Seems to be in it for the compos and that's all right with me.
• Likes punny titles and pop-culture references in his titles.
45:41 E!ghtbm – Ephidrena memories
49:02 DJ Daemon: This tune and the next one is from his participation in demo parties during 2021. I covered both in the Flashback-series of podcasts previously.
49:17 e!ghtbm – All my circuits
52:44 DJ Daemon presents the last tunes.
53:30 e!ghtbm – Retrosuperfuture-87
57:14 DJ Daemon says farewell.
57:41 ericade.radio – With the greatest tracked tunes from the demo scene
57:47 E!ghtbm – Rainbow Crash 80s
Podcast: Play in new window | Download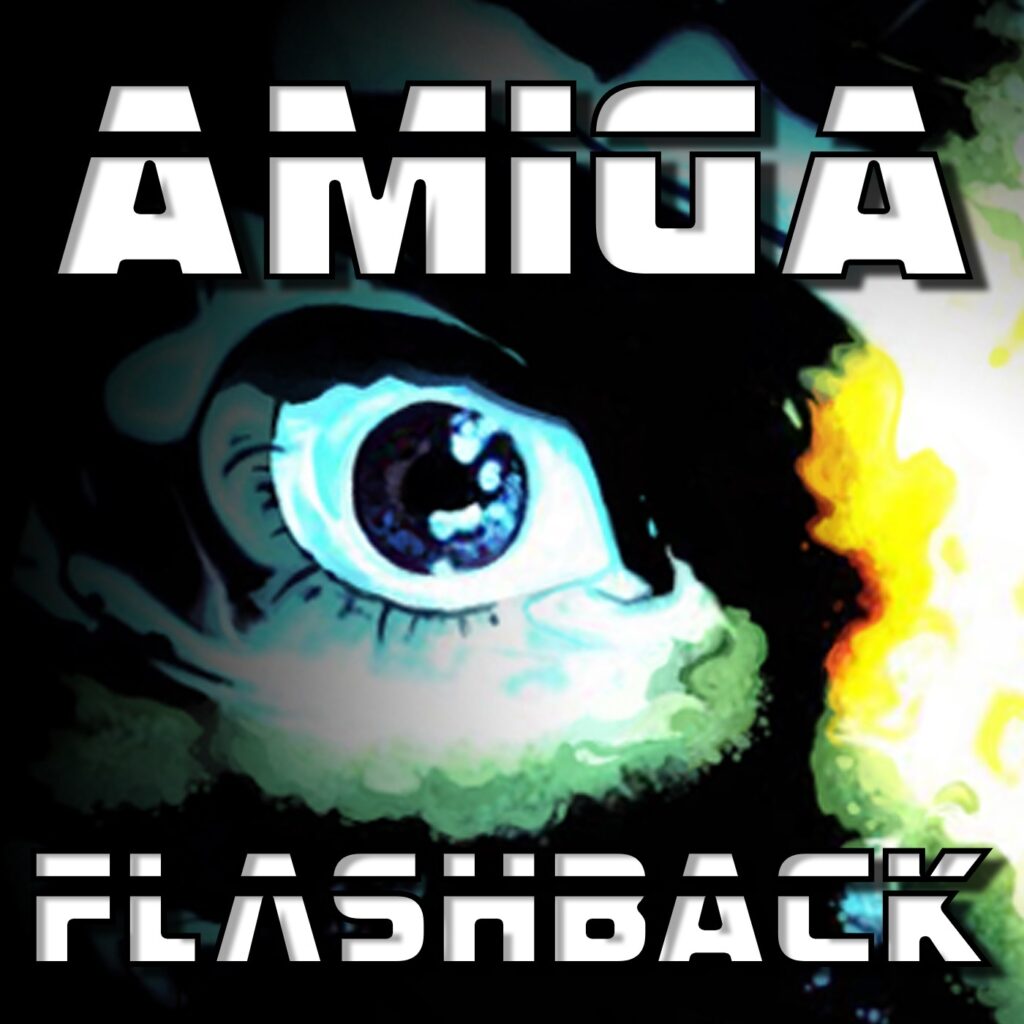 Retro memories mixed with current demo scene events and artist coverage
---
---